Welcome to Rite Time Realty
You have found the new guys on the block with a fresh approach to the business.Our promise to you is that we will always put your interest first,and ahead of our own.
The name begs the question: Is it the right time?
Is it the right time to buy?
The answer is, it is determined by your situation at any particular time. We will tell you what we honestly believe even if it causes you to move on to another agency.In general,it is always the right time to do one or the other,buy or sell.Now seems to be the very best time in your life time to BUY.The rates are historically low.This means you can get much more house for the same money or even better ,you can pay off the home you really need in less time and have more money in your pocket.
Is it the wrong time to sell?
Here again the answer depends on your situation.Do you have a need for cash,has your work situation changed, have the kids grown up and move away,do you have a desire to down size? These and many other reasons contribute to your decision to sell.The truth is,you most likely won't get the same money for your property you could have just a few years ago. The market has changed and no one can tell you with certainty when it will be back to the levels it once was. You must decide what is right for you and we can help you do just that.

We will do everything to make your real estate transaction as simple and enjoyable as possible and provide you with the professional service you need and deserve.
Featured Property in Waxhaw, NC:
Finding The Right Property

Searching for the right property is easier than ever. We know that most people search on line before contacting an agent.Our property search engine is second to none. you will be able to search the entire state or narrow your search to a single neighborhood. If you are not comfortable with on line searching, you can come in and we will search together.With our help you will save valuable time and energy finding the property that is right for you and your family.

We can help you any place in the state,however you want some one with a specialty. After all no one can really know every area. We specialize in Stanly county ,Montgomery county ,and the lakes. Badin Lake , Lake Tillery,and Tucker Town Lake, recreation lands in the Uwharrie National Forest area,farm land and timber tracts.
Jeremy Honeycutt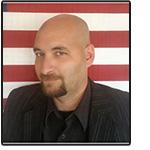 Our team at Rite Time Reallty includes Jeremy Honeycutt. Jeremy brings years of experience and expertise in customer service. He is an Albemarle native and a graduate of The Sandler School of Sales.
Jeremy brings his sales expertise from the local housing and automobile markets to Rite Time. He will work well with you in finding the property that meets your needs.
Click here to learn more about Jeremy.
Rite Time's Professionals
Cyndi Griffin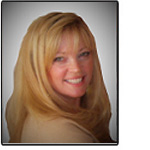 Cyndi Griffin, author of "How To Buy A Home In North Carolina In Your Spare Time" (Amazon.com), has worked in firms in Mecklenburg and Cabarrus counties. She is 100% committed to her clients and focuses on providing them with the best results .Whether you are new to the market or an experienced investor, she has the expertise and resources to help you achieve your real estate goals. It is often said; real estate is about location, location, location and her extensive knowledge of the seven county Greater Charlotte Metro area and can help you find the right home for you or the right buyer for your home.
Cyndi lives in Albemarle with her husband Jeff and cat Calico. She has three children and nine grandchildren...so far!